32. Sternfahrt in Hamburg / 30 Jahre Club - ENGLISH

---
We want to make all fans of the series W114 / 115 visually interested in the free and Hanseatic city of Hamburg with a special /8 clip. Because for many up here in the north it is already "my pearl", but we as MB / 8 Club Germany would like to bring this flair of the beautiful Elbe metropolis to all the other participants from the other regions and countries.
We hope to see you in July 26th - 28th 2019 for the city tour with the / 8 at the Elbphilharmonie ...
The MB / 8 Club Deutschland e.V. was founded in 1989, at the same time the Stammtisch Hamburg was launched. And so the 32nd rally will take place in the anniversary year in the Free and Hanseatic City of Hamburg on the weekend of 26-28 July 2019. Right after the 50th birthday of the W114/115 in 2018, we can celebrate the club's anniversary with a stunning view to the Elbphilharmonie.

A one page information and program in english can be opened as PDF by clicking on the image below: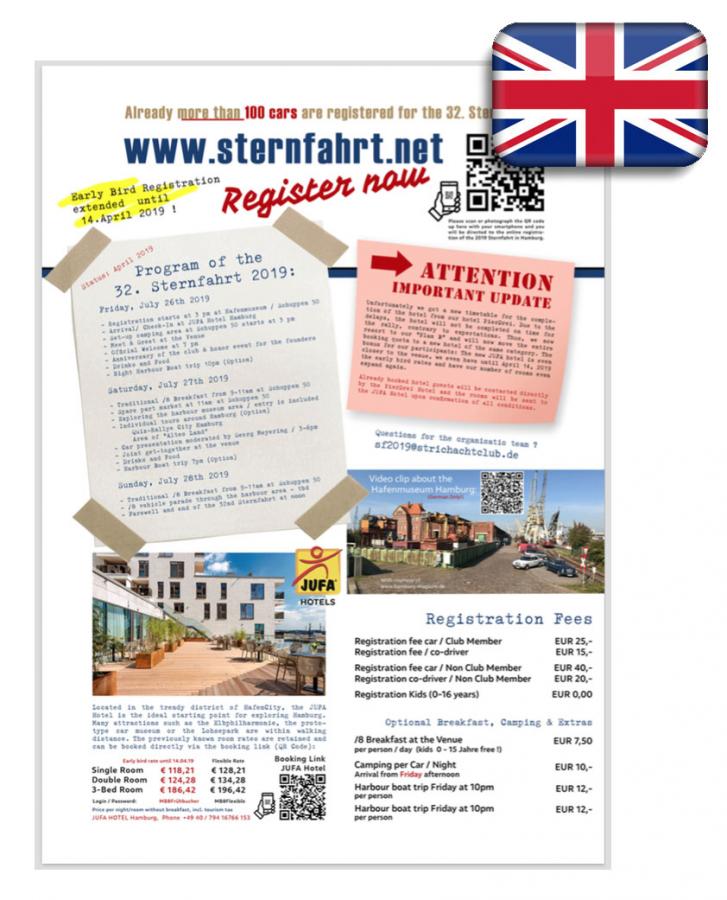 Just in time for this year's Techno Classica in Essen, the Sternfahrt Orga team has also presented an official "Sternfahrt Shirt 2019" and will launch this individually after a detailed order in a small series. The delivery then takes place directly to the start of the Sternfahrt in Hamburg.
A description of these shirts with all the necessary information can be found by simply clicking on the image below: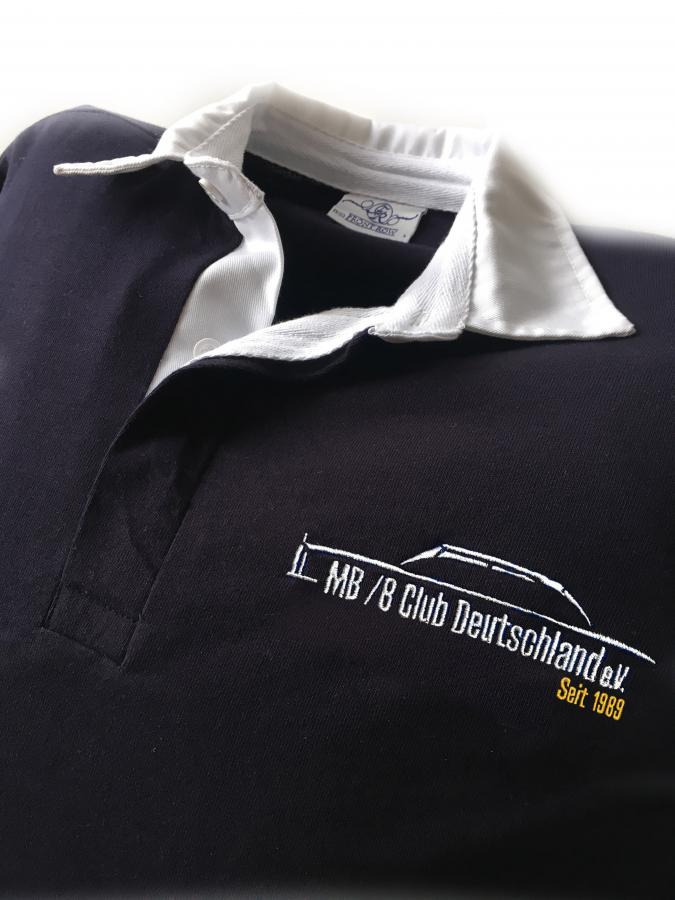 :
---
Unfortunately, in accordance with the GDPR, we are no longer allowed to pass personal data on to the participants and those interested in the sternfahrt. But since we have more than 100 registered vehicles since March 31st, we would like to submit here as a small service monthly an overview of which regions and postcodes have already registered vehicle.
So you can organize independently any carpools at one of our regional Stammtisch or on the / 8 forum to make even the journey to Hamburg already a special experience: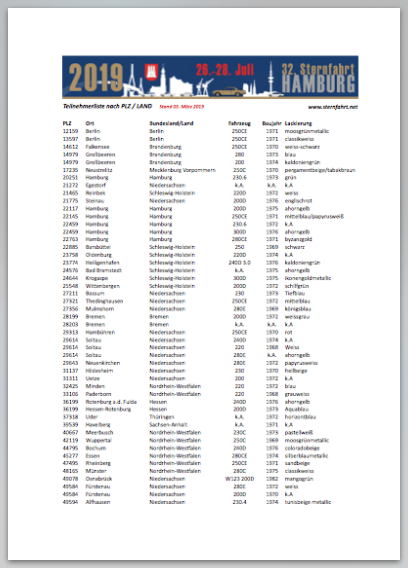 Listing of all registered participants, sorted by ZIP and countries. This doucument will be updated every 4-5 weeks ( beginning of the month ) without claim of completeness ( Status: April 2nd, 2019 )
---
Map of the venue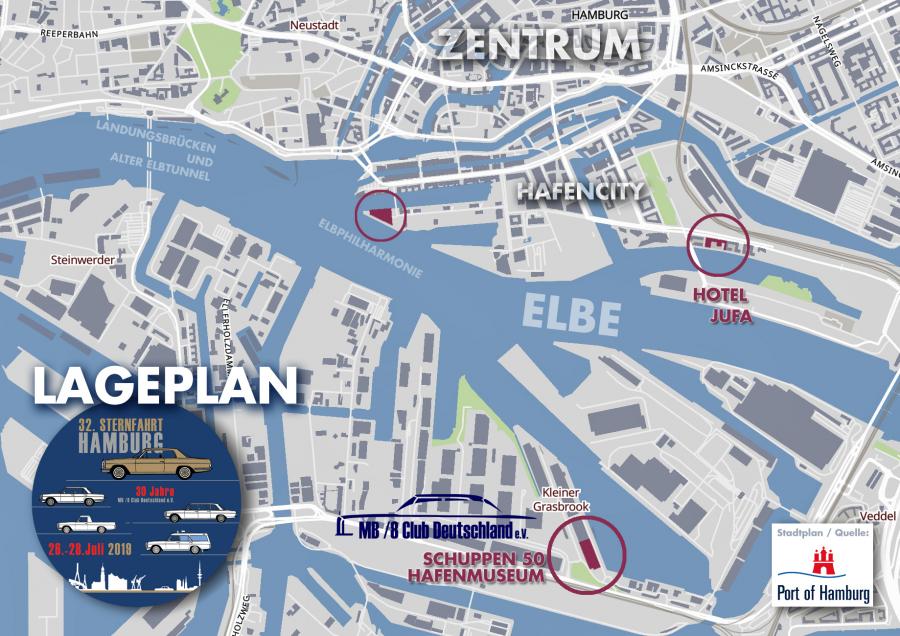 ---
Here you can easily download the calendar entry as an ICS file and save it in your calendar, simply click on the icon: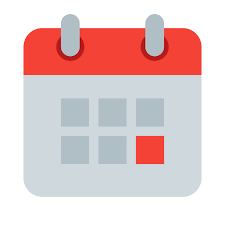 Our organizing team of the Stammtisch Hamburg, which hosts this 32. Sternfahrt in 2019, can be reached by e-mail under the following link for inquiries, suggestions and offers:
---
Since we have also printed in our current Club Magazine always up-to-date information and a registration form, we have uploaded this information as a PDF. ( in German only ! )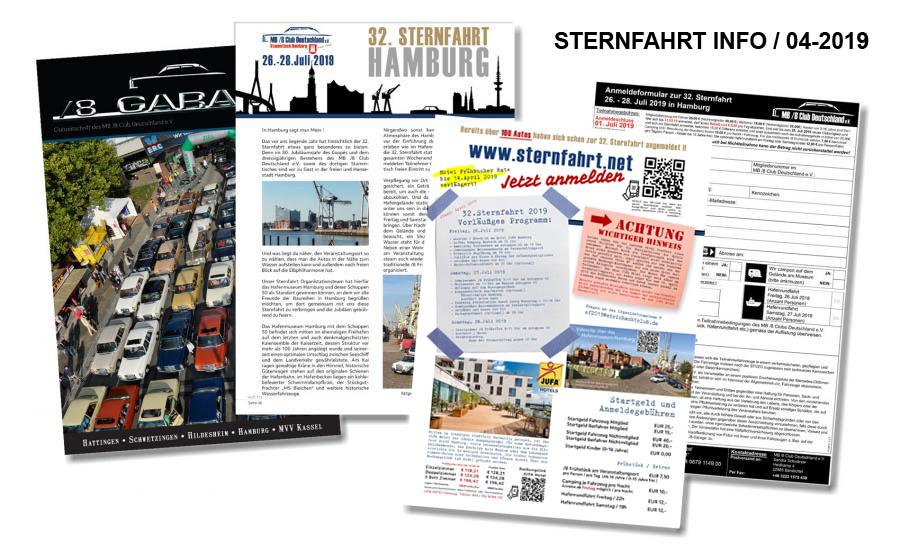 Registration form for printing ( in German only ! )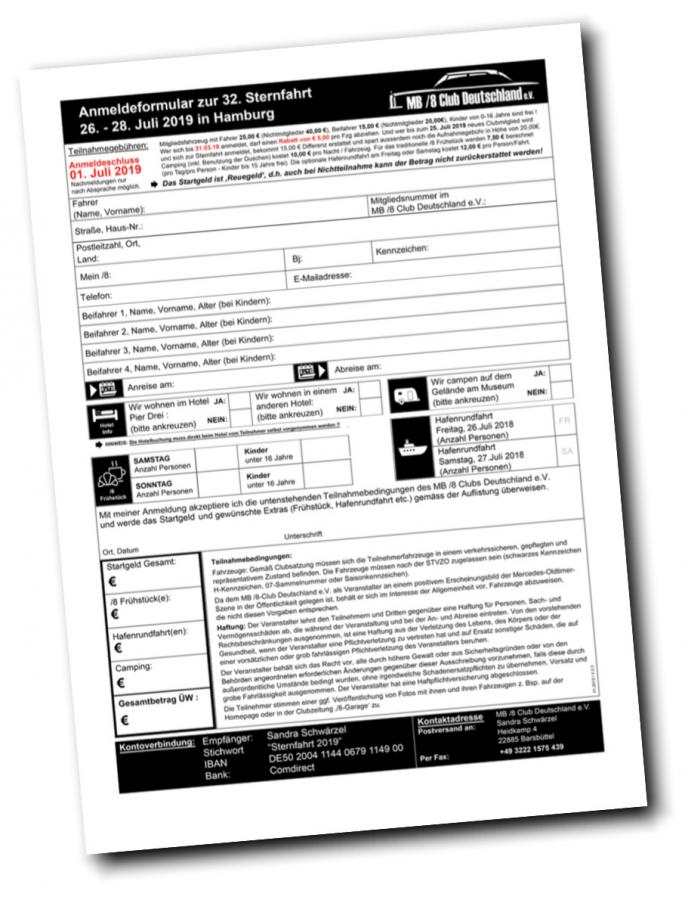 ---
The official motive for the 32nd Sternfahrt in Hamburg