Technical Support / Pricing
On this page we plan in the future to give all members of the club and interested parties of the series technical help, advice and tips on the vehicles. In addition, we plan here in the future an overview of /8 specialists who are located in different regions in Germany and offer your professional workshop and restoration service. This overview is currently being written and should be available here soon.
---
Additionally there is a forum in Germany, independent from the MB /8 Club Deutschland e.V., where technical problems are discussed and furthermore a parts market is offered. However, we would like to offer only a link here and explicitly point out that the MB /8 Club is not responsible for the content, as this platform is organized separately: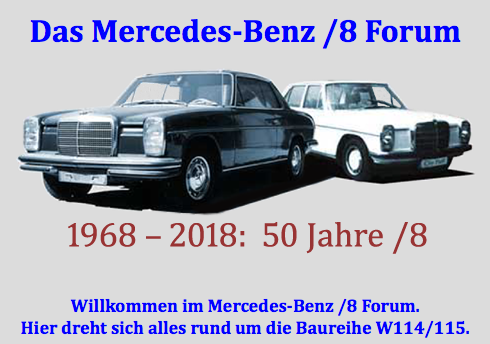 ---
The pricing and value development of the vehicles is always dependent on many factors (year of manufacture, condition, mileage, engine, color, etc.) so that we as a club can not and would not like to make any statements here. A very good point of reference for an assessment is of course always the expertise of a professional appraiser, or an approximation of the market value through the analysis of trade magazines. For years, the overview in the special issue "Prices" of Oldtimer Markt has therefore proven itself as a guideline among our members and friends of the model series. In the current issue, you will always find the respective tables for the W114 and W115 series in all variants and broken down by condition.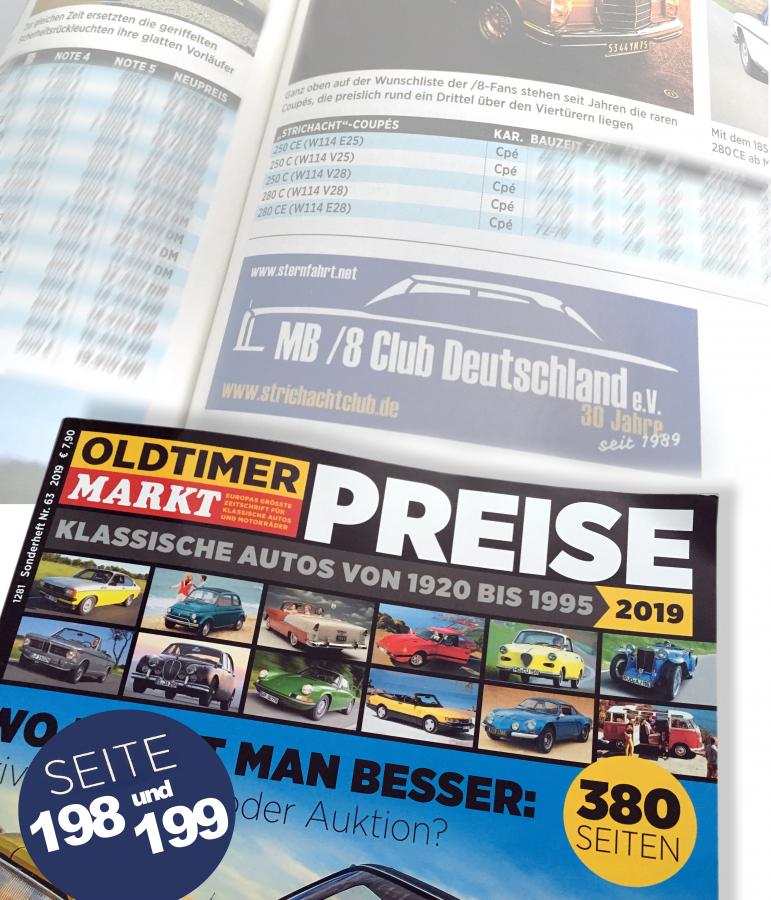 Click on the image to open the online ordering option directly from the publisher ( external link ! )
---

Since we are often asked how historic vehicles are evaluated in terms of their condition from 1 - 5, we have compiled an overview as a PDF of how such a classification is usually interpreted and described. However, this overview should only be used as a first point of reference for a vehicle appraisal and can of course not replace a precise on-site assessment of the vehicle by an experienced vehicle appraiser.
(IN GERMAN ONLY)
---